«Back
Last changed:

May 29, 2016

Seller:

Current Version:

No Data

Size:

998 MB

All Versions:

4.0(7)

Rated:

Price:

1.99

-->

Free

Version:

1.3

Language:

English, Russian

Requirements:

Requires iOS 8.2 or later. Compatible with iPad Air, iPad Air Wi-Fi + Cellular, iPad mini 2, iPad mini 2 Wi-Fi + Cellular, iPad Air 2, iPad Air 2 Wi-Fi + Cellular, iPad mini 3, iPad mini 3 Wi-Fi + Cellular, iPad mini 4, iPad mini 4 Wi-Fi + Cellular, 12.9-
What's New:
fixes
Description:
Henry Sykes is in a difficult situation. The thing is... he lost his mind.
Nevertheless Henry doesn't give up. And he is determined to find out how this happenned to him.
It gets worse: every flashback appears twisted and weird.
He has to think hard to recall everything.
Yellow House is a puzzle/adventure game that requires not only logic but your creativity.
Game features:
- the beginning of an intriguing storyline
- plenty of cool puzzles
- unique design and atmosphere
- awesome soundtrack
- original gameplay: use simple gestures to interact with game objects.
To fully enjoy the game please close any other apps before running Yellow House.
Screenshots: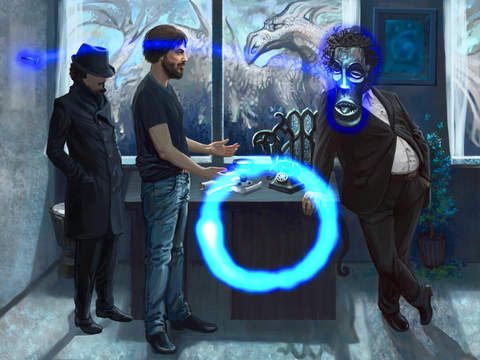 «Back